My client's site is upticking HARD right now.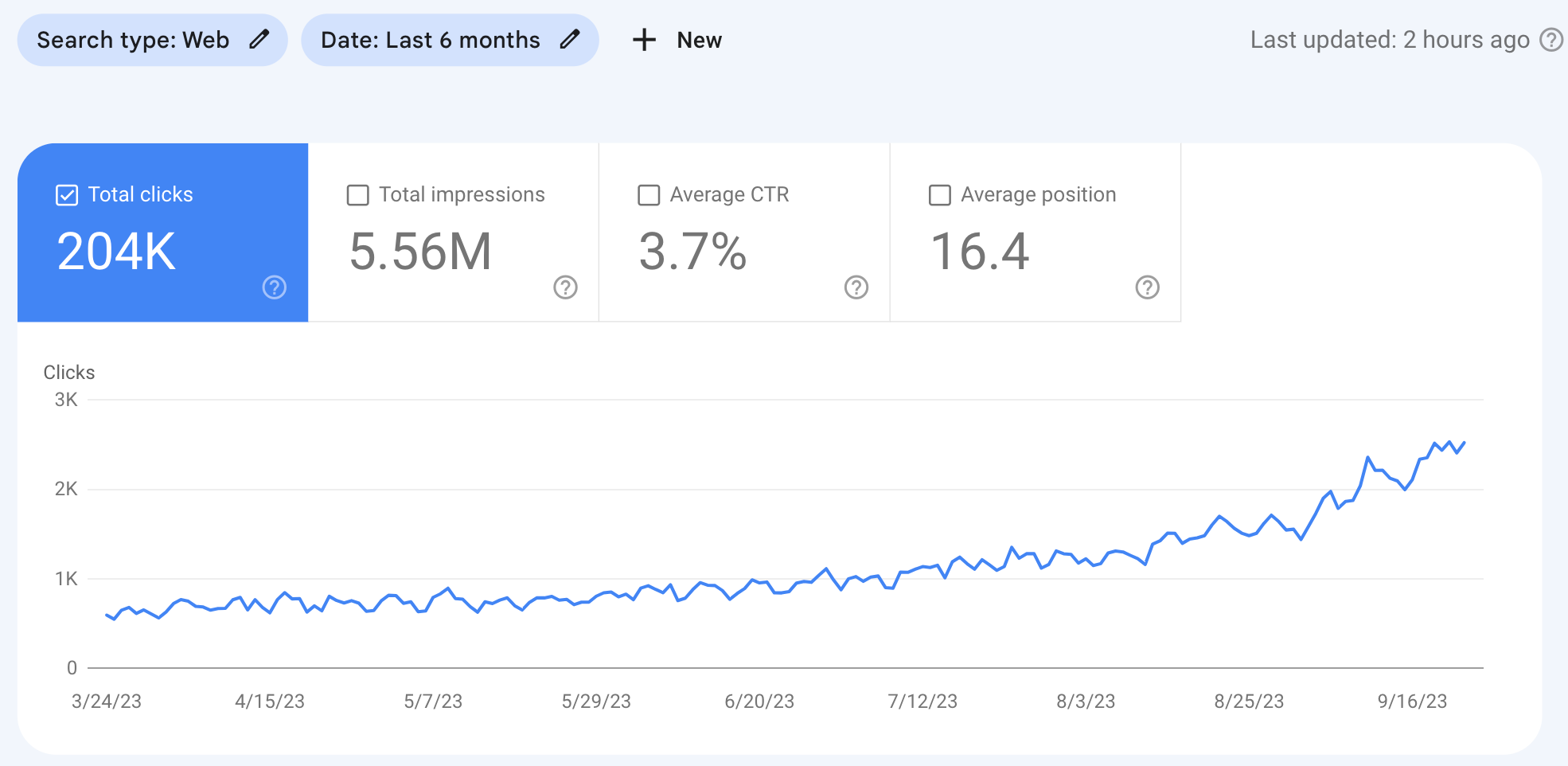 July 26th: 30,000/28 days
August 17th: 35,000/28 days
September 2nd: 40,000/28 days
September 11th: 45,000/28 days
September 18th: 50,000/28 days
September 25th: 55,000/28 days
Within the next couple of weeks...we'll hit 75,000.
Gloating is not the point of this newsletter.
The September helpful content update has hit many sites really, really hard.
And I feel pretty angry and upset for people who've sunk their money and time into a site that's just been cut off at the knees.
If you've been hit, please feel free to reply with your site and I'll drop you a couple of tips for improving (and try to help you understand why it might have been hit).
Now, to the point of this newsletter...