Since its launch in 2020, copy.ai has grown to 8M users in the fierce battle for AI content writing tools.
But back in 2022, when they began investing in SEO, search volumes for their core keywords (e.g. "AI content generator") were negligible if they existed at all.
Over that year, as we are all well aware, there was a rapid wave in demand for AI copywriting tools.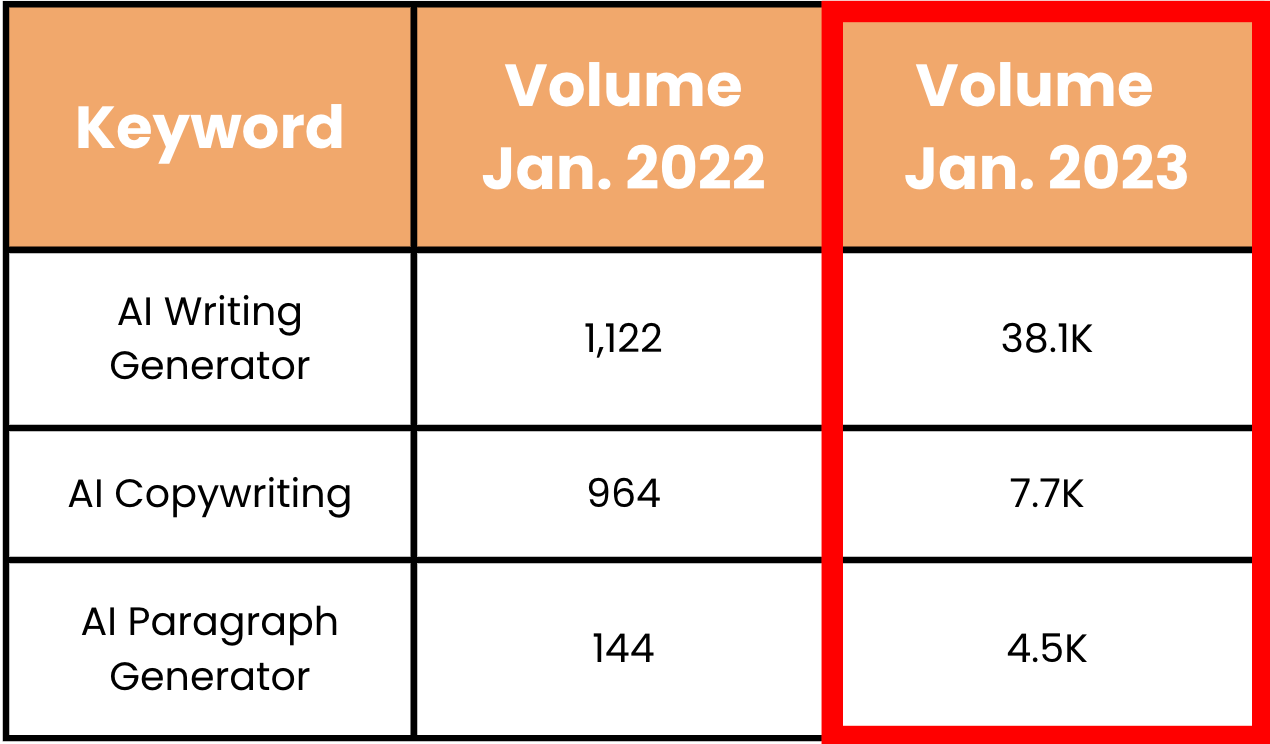 The team at copy.ai correctly predicted that demand. And as a result, they were the first to build an SEO strategy to capture it. And they won.
Their big money maker? A cluster of tools pages that now brings in way over 150,000 high-intent visitors a month.
In this SEO case study, we look at how copy.ai's SEO strategy helped them seize a first-mover advantage in the emerging category and how they built an SEO moat that they still benefit from today.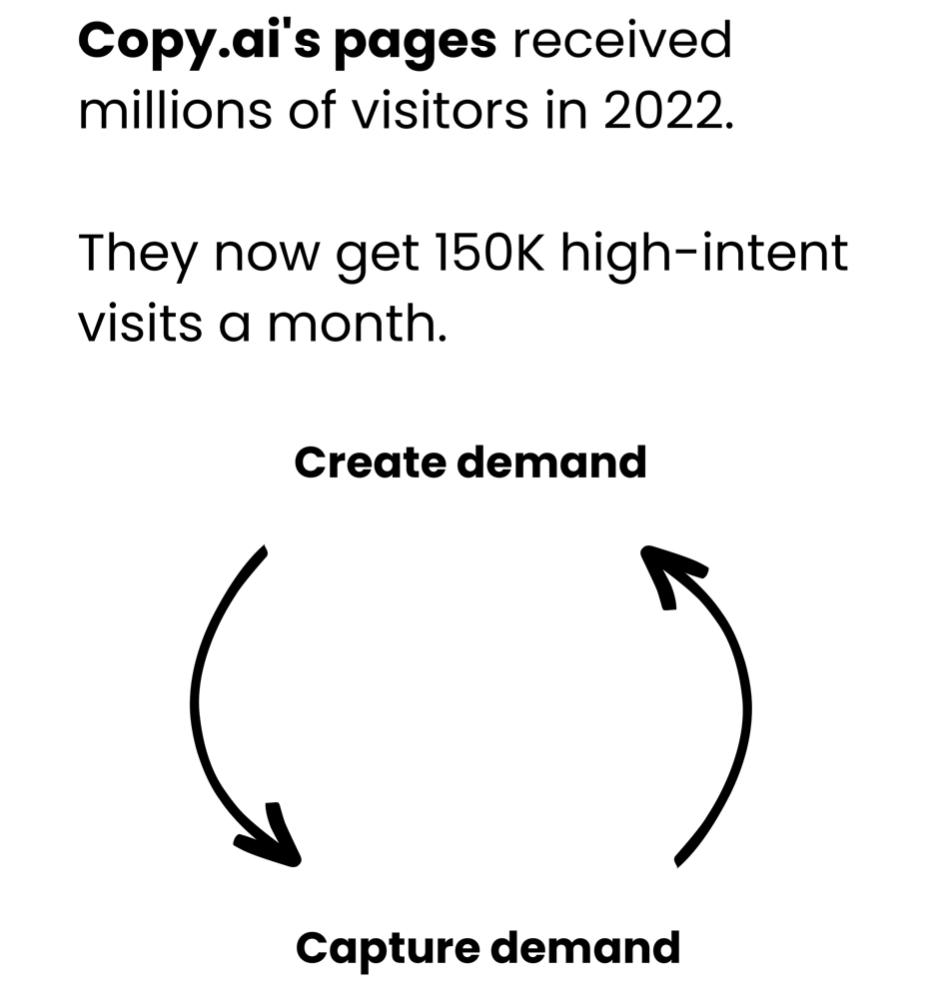 Things You'll Learn
How copy.ai gained a first-mover advantage, capitalizing on the AI wave
How to determine if you have content-intent fit (or your content is never gonna win)
5 changes to your <titles> that improved copy.ai's CTR by 2.1% points.
Where they focused backlink building at copy.ai and 3 key tips for building backlink authority
Results
Copy.ai grew 6x traffic in 5 months from Feb 2022 and July 2022.
In total over those 5 months, the site received 1M clicks (whereas in the 5 months previous, they received 166K).
They now rank in #1 spots for high intent keywords like:
AI writing generator (13K Global Vol.)
Free AI writing generator (5.2K Global Vol.)
AI copy generator (1.4K Global Vol.)
Paragraph generator (11K Global Vol.)
Across their AI tools cluster alone, copy.ai ranks for +1,400 keywords in positions 1-10 and receives over 130K monthly visitors.
💡
I interviewed
Jeremy Moser,
Founder at uSERP for this case study. His SEO agency worked with Copy.ai in early 2022 to lead their strategy and optimizations.