In this article, you'll find the full strategy and the details of the Foundation-Growth-Scale SEO framework.
This week my guest on the podcast was none other than Maeva Cifuentes from Flying Cat Marketing.
In the episode, Maeva shared with me how she and her fast-growing team quadrupled (4x!) the revenue of property automation software company, Operto Guest Technologies in just 12 months.
In the case study, I'm going to detail the SEO framework that she used at Operto and explain why it worked so well.
What I'll cover:
Operto's background
Flying Cat's three-part SEO framework (Foundations-Growth-Scale)
What a topic cluster model is and why it's important
Four quick-fire SEO techniques
This is one of the best step-by-step playbooks for guaranteed inbound growth I've seen in a while.
Here's a glimpse of what's to come from the case study.
I really enjoyed breaking this one down👇
Who is Operto?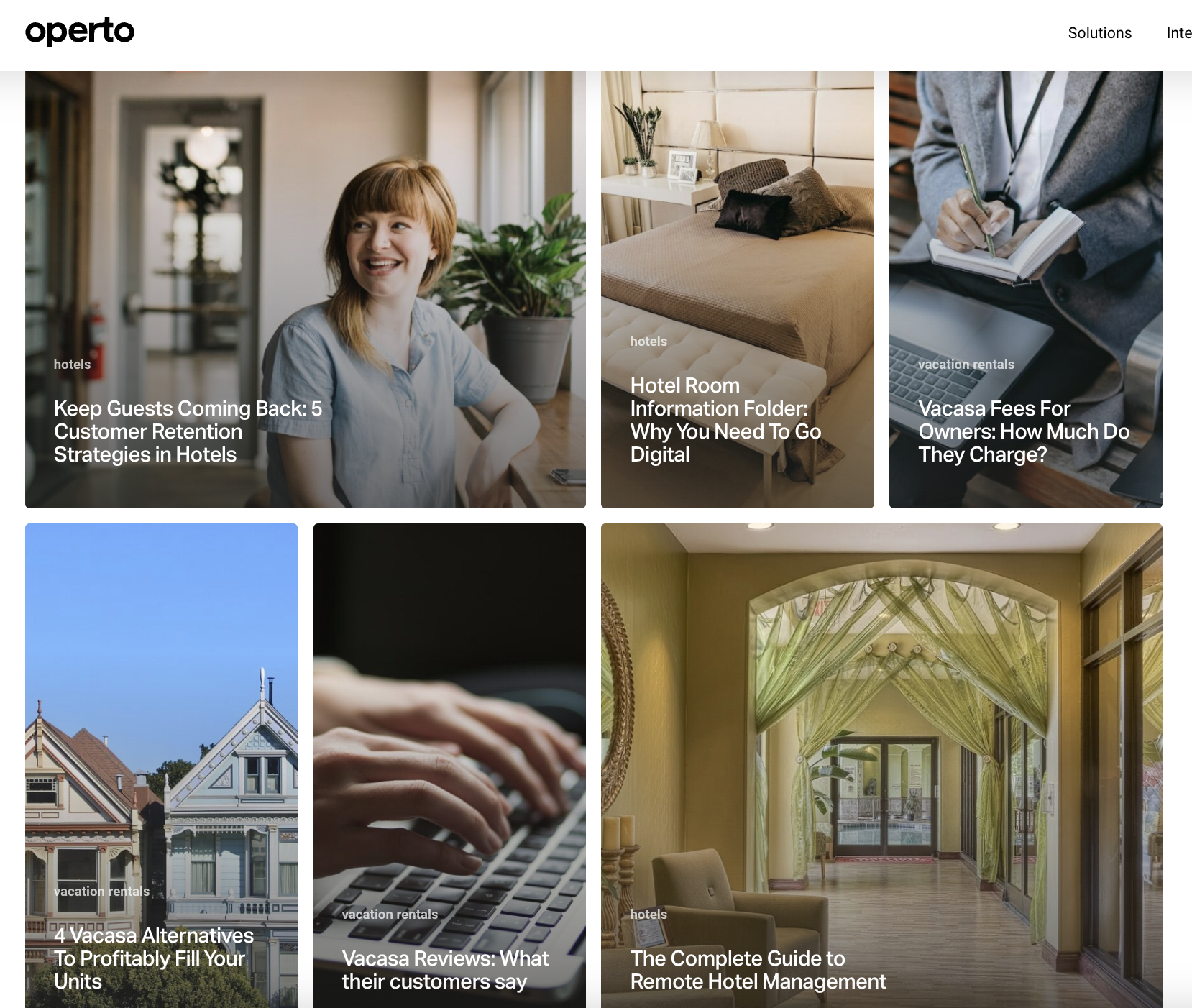 Operto Guest Technologies was founded in 2016 and now has around 50 employees.
As a property automation software company, they mainly service hoteliers and property managers.
The company's system integrates IoT support into one place for real-time portfolio management and viewing.
Case study overview
The target market: Hoteliers and property managers
The issues:
Operto was very sales-led, but needed more sales
They had no dedicated marketing department to leverage
They had a clean website with no content
The goal: 3x revenue in 12 months
The strategy:
Enter Flying Cat's Foundation, Growth, Scale (FGS) Framework.
It's a proprietary process aimed at SaaS companies that optimises on-page, off-page and technical SEO, creates content that drives inbound search traffic, and then scales the operation.
With Operto, Flying Cat complemented their FGS framework by partnering with an ad company to create demand in the short-term, while waiting for the SEO channel to kick in.
Their complete inbound growth strategy leveraged four channels (SEO, content marketing, paid social, and PPC) in tandem to create and capture demand.
The result:
3x more inbound leads (demo requests)
400% growth in ARR
Organic search became the #1 driver of inbound revenue, replacing the paid channels.
Read the strategy teardown below: