Hotjar's Senior SEO & Content strategist tells us how Hotjar leverages full-funnel topic clusters to drive success.
Hotjar's search volume increased 47% over the past 2 years.
That's millions of new visitors each year.
And the best thing?
Revenue results. It's driving *actual* revenue results.
Hotjar's SEO strategy is mission-critical customer acquisition.
And as a channel, the costs are proving to be significantly lower.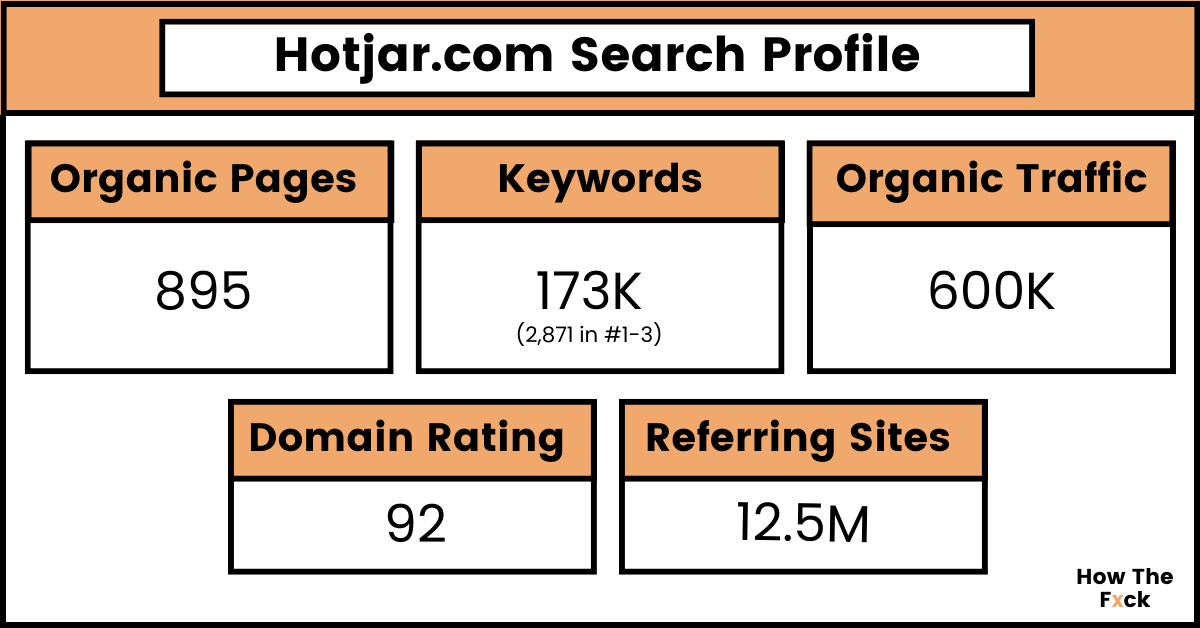 On the podcast this week, I've got Hotjar's SEO content mastermind, Sean Potter, to discuss how one of the most authoritative websites in the world approaches SEO-led growth
Every single one of Hotjar's 50-100 monthly new articles are consciously designed into full-funnel clusters that drive readers to the bottom of the funnel again and again.
In this week's SEO case study, we deep dive into exactly how they do this.
Expect to learn:
⚡Topic choice: How Hotjar leverages customers to unearth high-converting topics to write about.
⚡Topic clustering: How Hotjar builds topic clusters—it's not all about the keywords.
⚡Content experience: How Hotjar consciously designs content to drive readers to become customers.
⚡Backlink building: Does a website with DR 92 does backlink building