Here are nine 100% free SEO tools from 2023. Improve your outcomes, and do it faster.
Hey all,
I've gone through my bookmarks and daily tools to find the 8 best "100% free" SEO tools I'm using right now.
These should:
Speed up your workflows
Help you find SEO improvement opportunities
Enjoy :)
1/ AI-Powered Google Quality Rater & Helpful Content Checker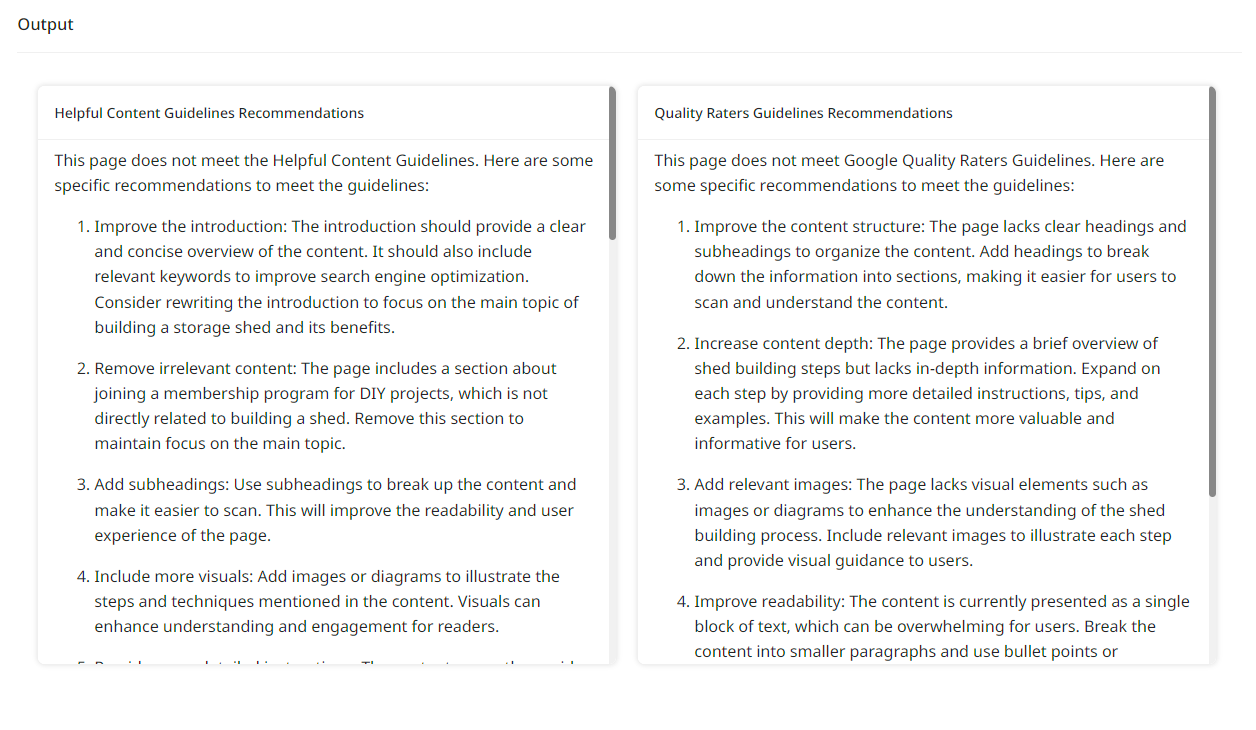 This is pretty epic from Jonathan Boshoff.
His new tool has learned Google's Quality Rater Guidelines. It will read your blog posts and offer some tips for improving each one.
2/ Compare the SEO of Two Pages
This awesome tool by thruuu lets you compare two URLs instantly.
Simple insert the URLs and you'll get:
Page outline
Frequent terms
Schema
And more!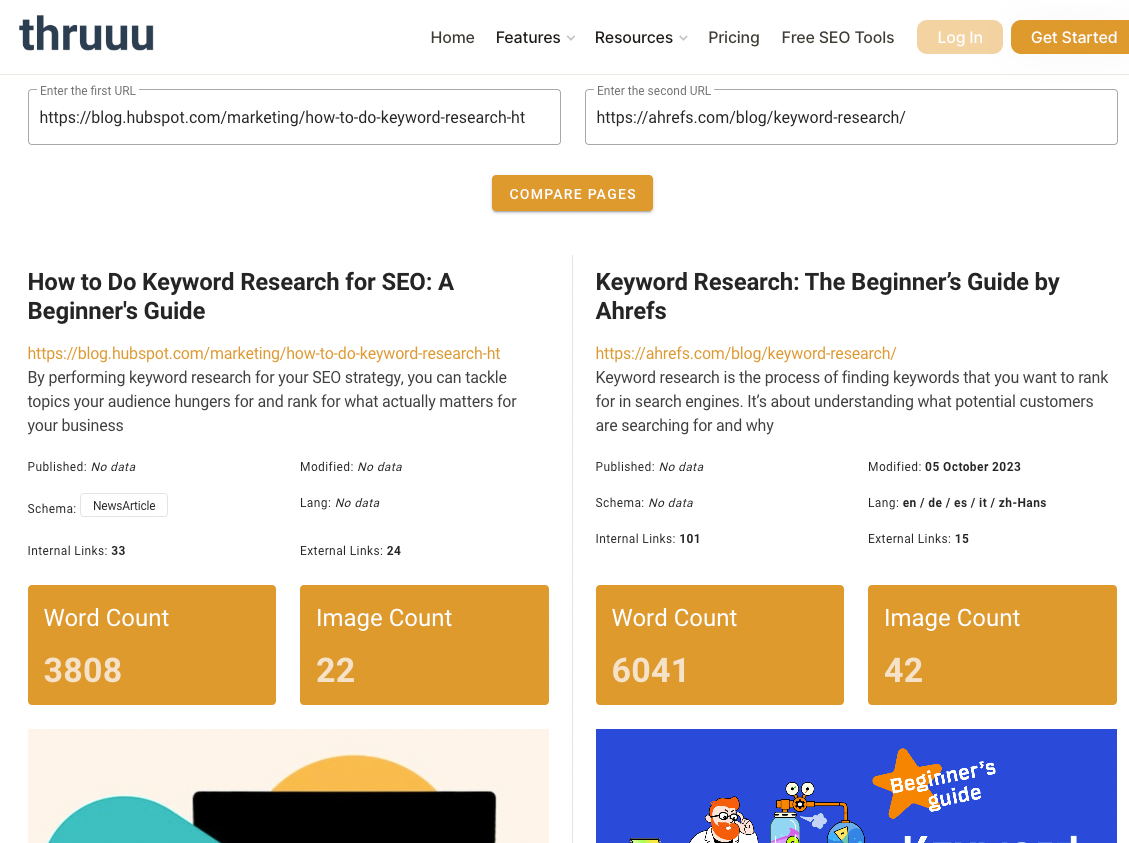 3/ SERP Similarity Checker
This awesome tool by Mark Williams-Cook will save you tons of time.
You enter two keywords [keyword one] and [keyword two] and it will Google them separately and tell you how many results they have in common.
This quick test should tell you if one article can win both keywords, or if they have separate enough intent that two articles must be created.
How to use: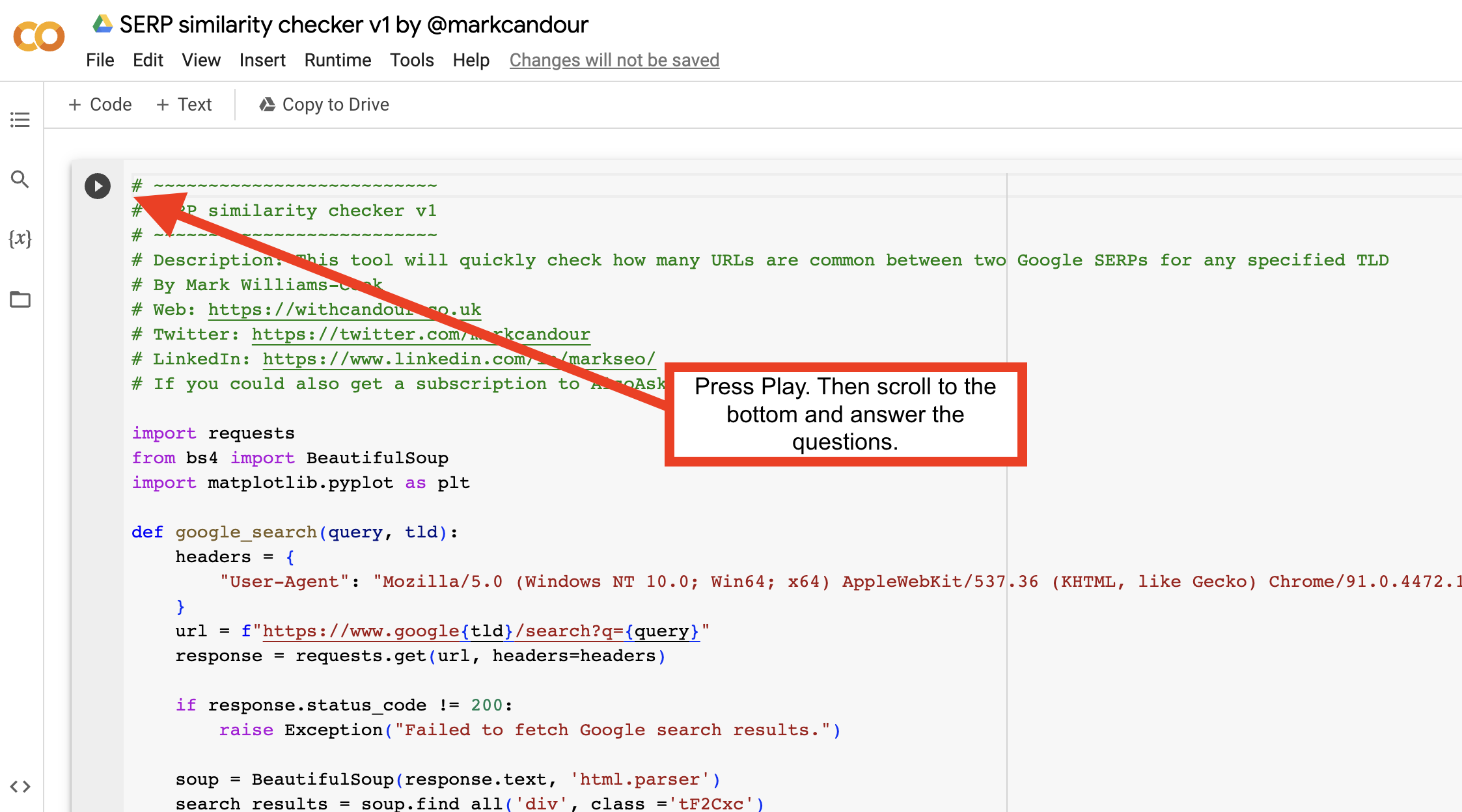 4/ Internal Link Audit Tool
I created this automated internal link audit template.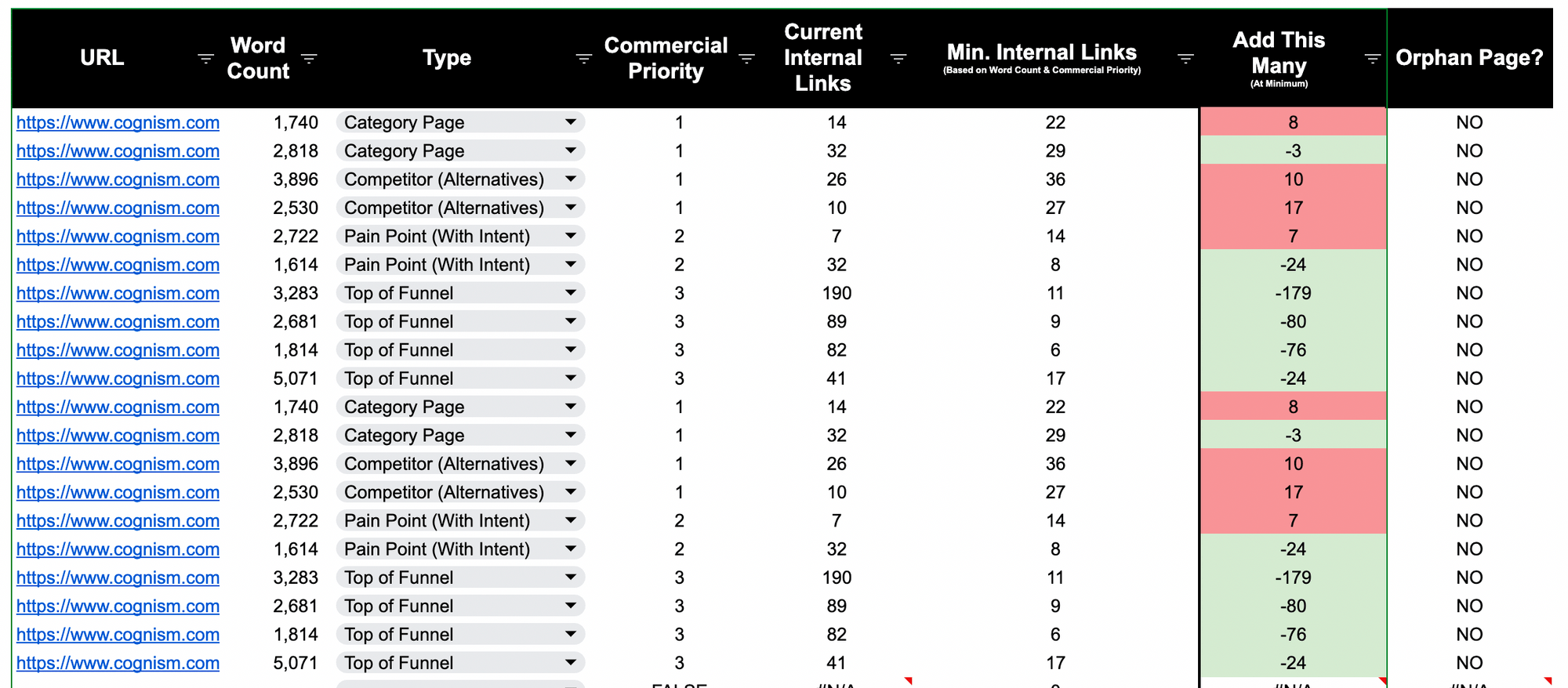 First, insert your Ahrefs internal link data and then append data for the URLs you're working on.
The template will help you identify pages with poor internal links and suggest how many internal links it should have.
Check it out here (with instructions).
5/ Search Console Bubble Chart (Find SEO Opportunities)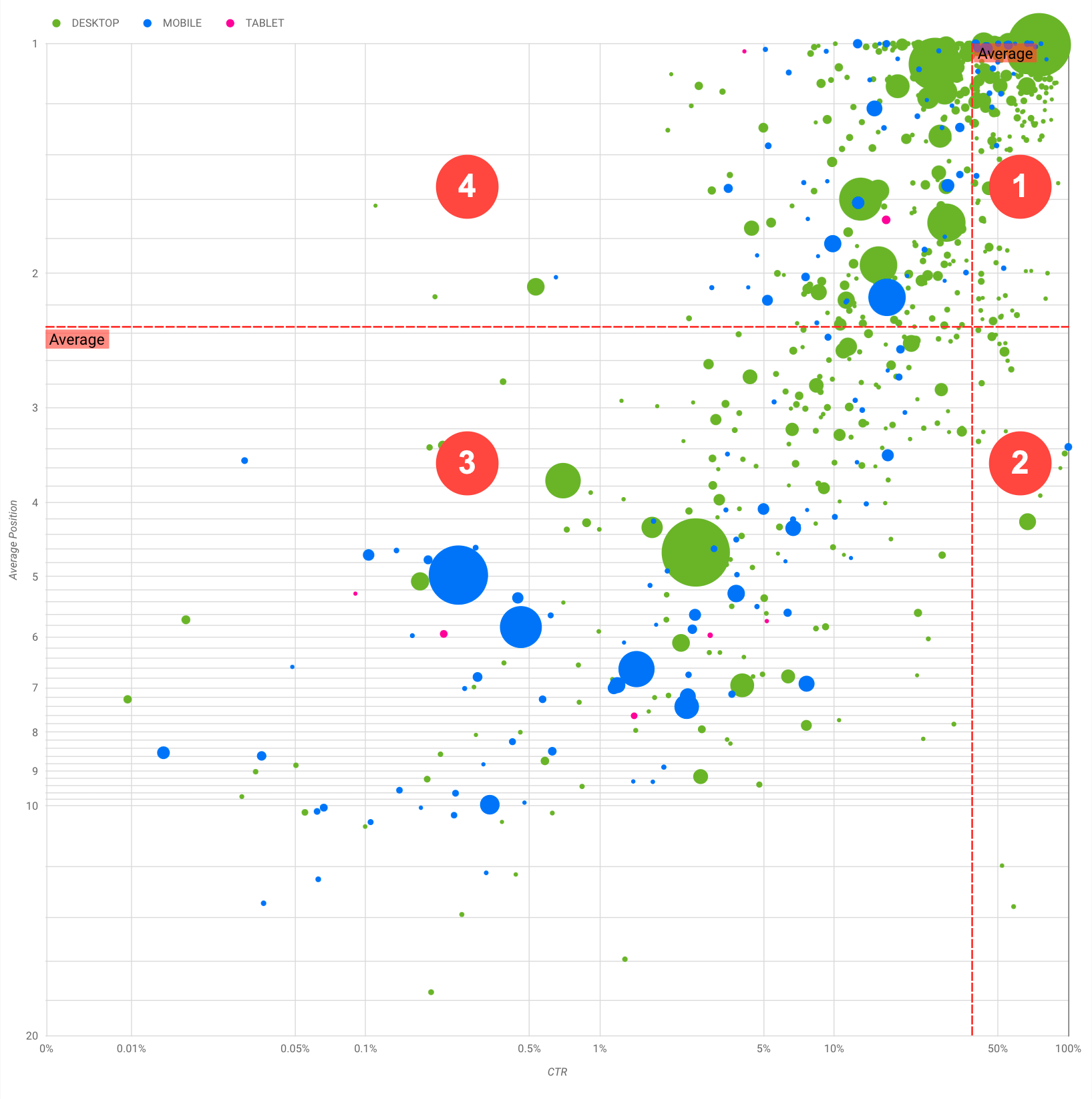 Google did us a solid and provided some free training on Google Search Console.
They gave us a Looker Studio template, which is 1-click to connect to your own website's data. A bubble chart will appear that will help you analyze your search data and find areas to improve.
How to use:
Grab the template
Connect Search Console
Follow the guide below to understand what you're seeing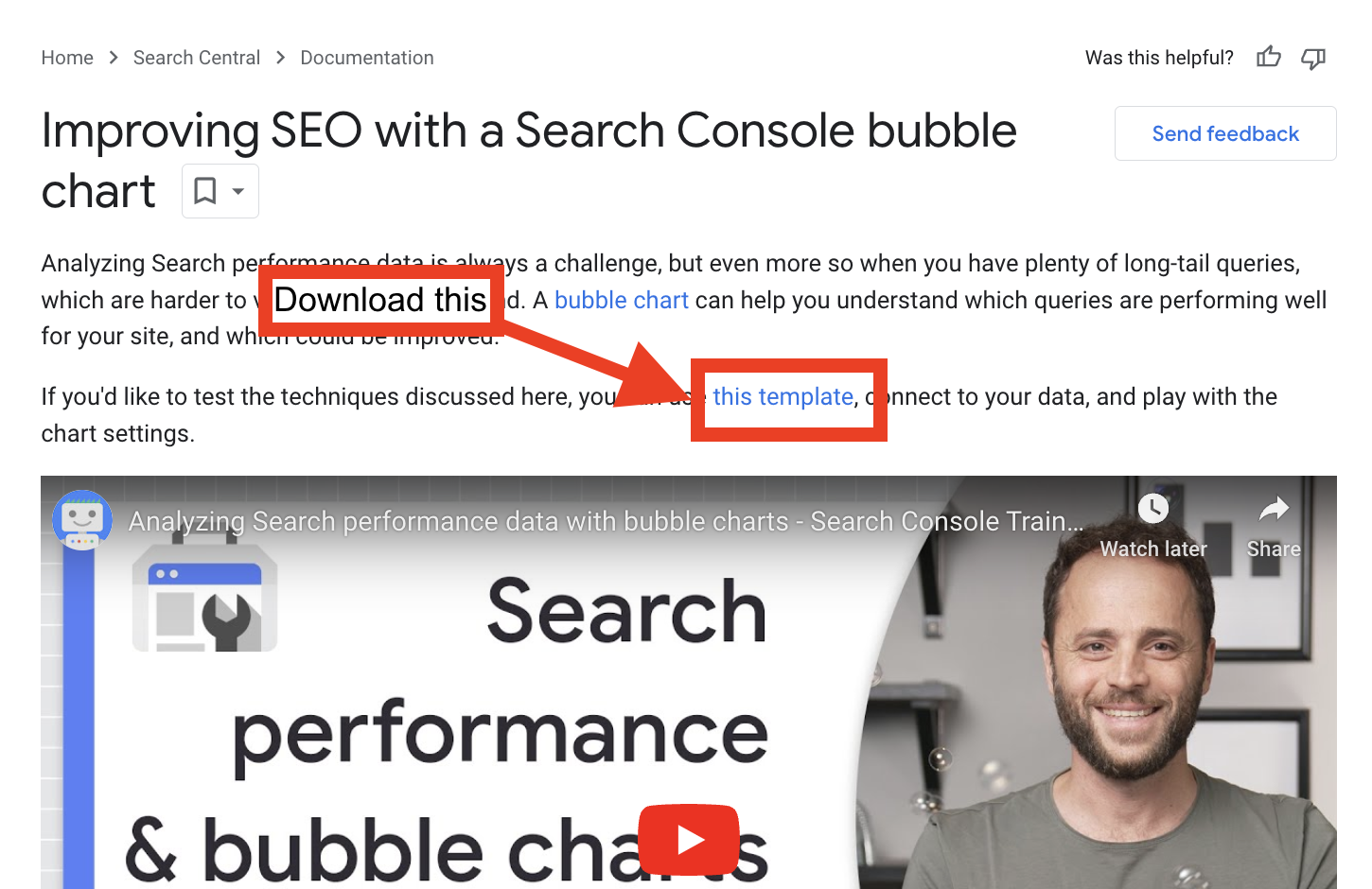 6/ Compress Image Files in Seconds (and preview it)
This is probably the tool I actually use most: image compression.
Drag an image into Sqoosh and it will allow you to choose the size you want it to be (and the quality loss you'll see).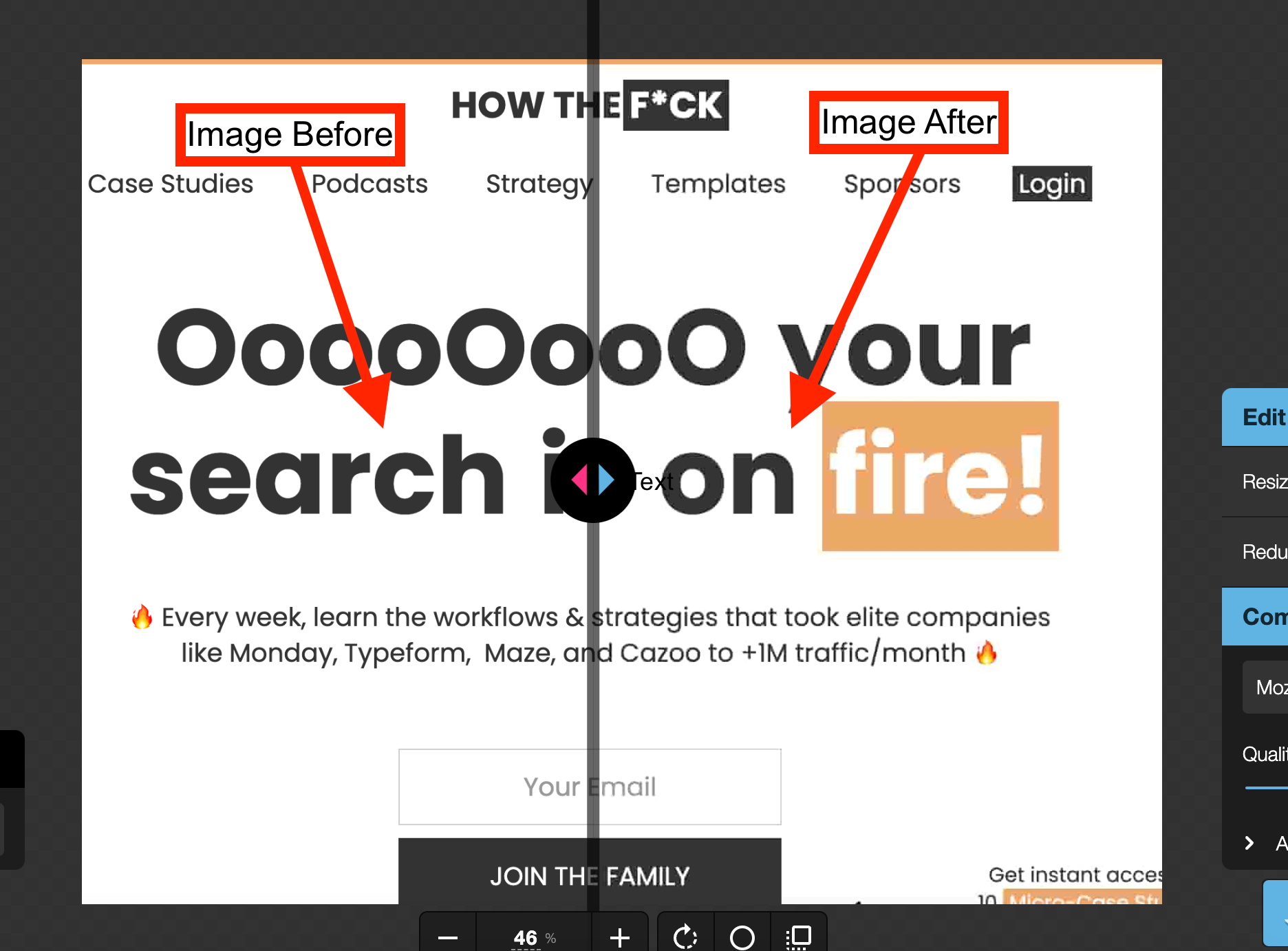 7/ Quickly Understand On-Page SEO Basics
In just one click, learn almost everything you need to know about a page.
From internal links to schema, from heading structure to a quick exploration in another tool like Ahrefs.
Definitely worth checking out.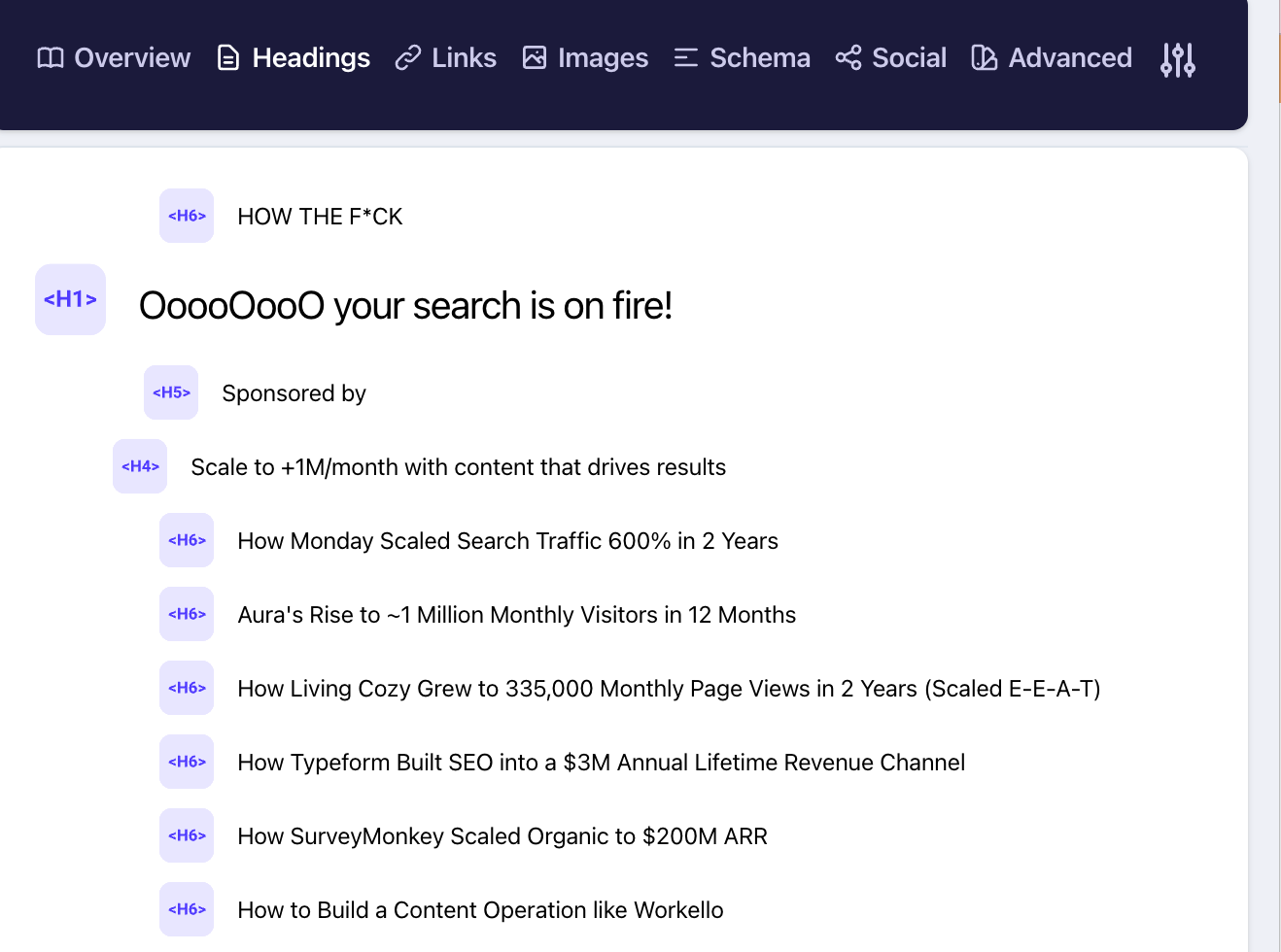 8/ Content Decay Calculator
I also created this content decay calculator template.
It'll help you find any content that's declined for three months in a row, so you can bring it back to life.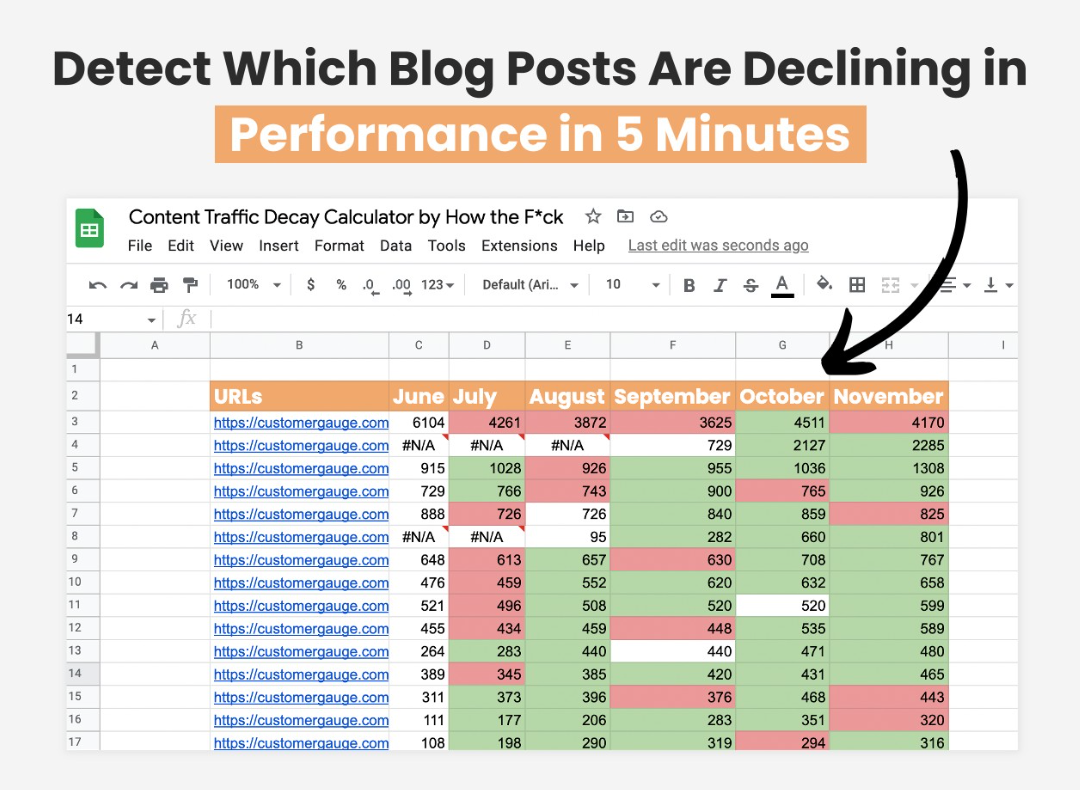 Full instructions are here.
9/ SEO Checklist Tool
Collaborator.Pro created this cool SEO checklist tool.
The checklist acts as a guide for an audit. Run through every task on the list to optimize your search strategy.
---
That's it for now.
Got any recommendations people should know about? Let me know!
—Benny
How I Can Help You Accelerate Your Organic Growth
​1. The Scalable SEO Operation Package: Join 100s of SEOs & Content Leaders inside the Scale Package. This is a comprehensive guide, ops dashboard, and template library for building a scalable content operation that drives real revenue results. I've personally used this system to scale my latest client to 70,000 clicks/month in 5 months—in as little as 2 hours per week of management.
Use code: FRIENDS10 to get a 10% discount.
2. Become a How the F*ck Premium member: Join 247 monthly members who enjoy access to 30+ of the most incredible SEO case studies (and regular new ones). We've heard the inside secrets behind successful growth stories like Hotjar, Typeform, and Monday, as well as incredible niche sites like Living Cozy and Retro Dodo. These stories are how you build a real search-first growth engine.