🆒
This week's newsletter
is sponsored by
uSERP
. uSERP is a performance-driven SEO agency that helps you fuel
your
growth engine with high-authority links and press. PS. uSERP is the team behind the monday.com scale-up featured on this show!
⚡
And also by Workello.
Workello is a stupidly useful tool that helps you scale your writing hiring processes—use it to invite, test, reject, and hire writers & editors automatically. Get
10% off here
(there is also a free trial!)
---
Hi there!
I'm testing a new format this week.
The goal?
👉 Make it easy to discover & digest the best tips shared in the community.
There are three new sections:
An experiment idea
A short video clip
A tip from a past episode
Like it? Hate it? Let me know. Drop a 👍 or 👎 at the bottom of this newsletter.
Have a great rest of the week,
Ben ✌
---
How to Choose a Profitable Niche (Data-Led Approach)
We're back with part 2 from Adam Smith, Founder of Niche Site builders.
We learn how to actually choose a profitable topic to blog about.
❌ What you won't get: "finance is profitable because the audience is rich"
✅ What you will get: "stop messing around with 'passion' and start focusing on traffic you can WIN, fast"
Adam makes this stuff so easy to grasp. That means you can spend less time chasing blog ideas that'll never pay off.
Expect to learn:
How expert blog flippers choose niches.
How to identify weak competitor sites where you can still steal traffic.
📖 Read the strategy with examples & a step-by-step walkthrough.
---

This section suggests an experiment you can run on your site to boost traffic. The insight comes from the How the F*ck podcast.
Experiment idea: Instead of topic clusters, try keyword patterns. And the build a template to write them, rapidly.
Here's how:
1. Take your niche. Example: Spirituality (but this works in every industry)
2. Identify subniches. How? Search things like "Spirituality terminology" to start.
3. Enter those subniches into Ahrefs one by one. Example terminology: "Chakra"
4. Visit the matching terms report and group by parent topic.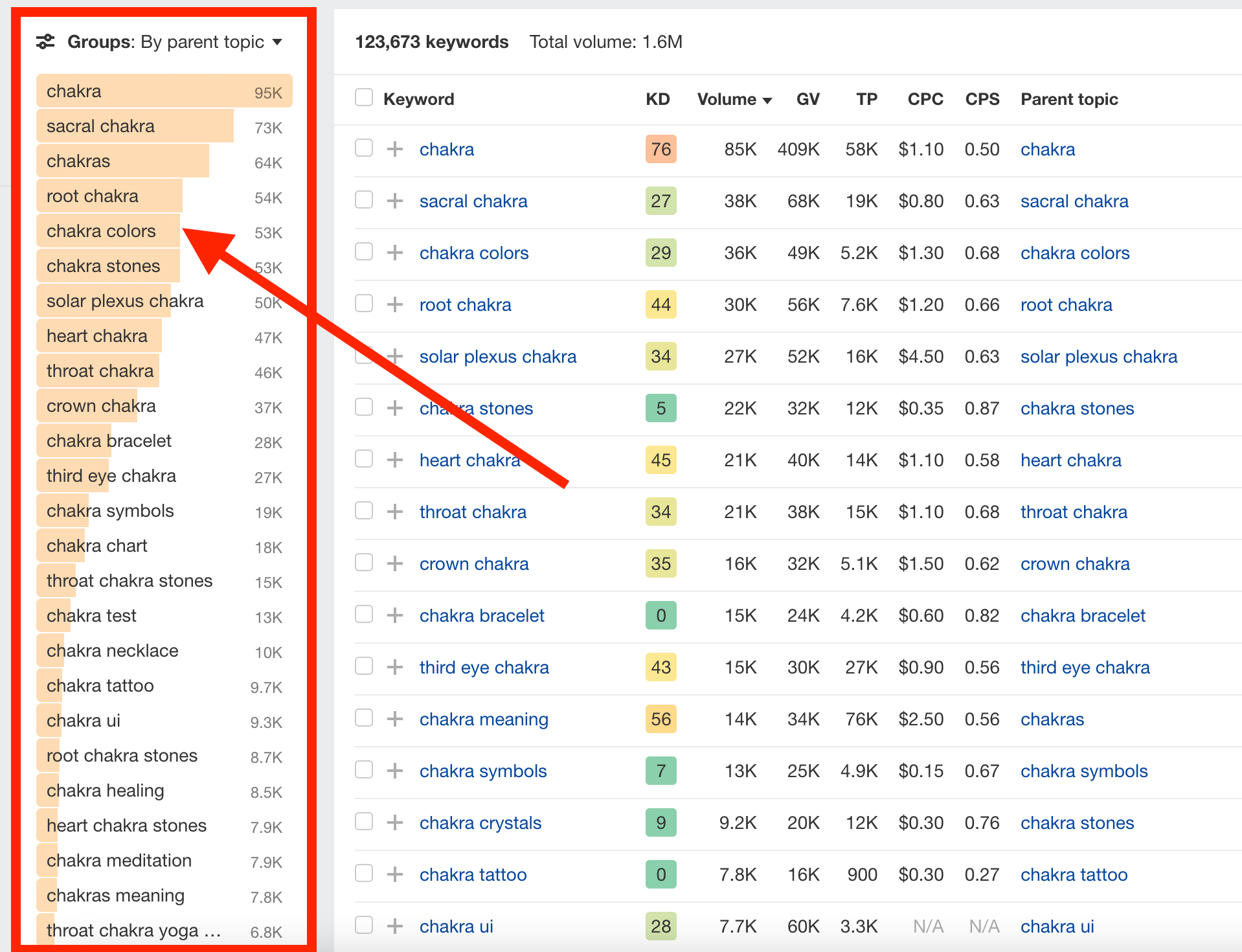 5. Look for categories that make a lot of sense. For example, I quickly found there are 7 Chakras (X = root, sacral, crown, throat, heart...).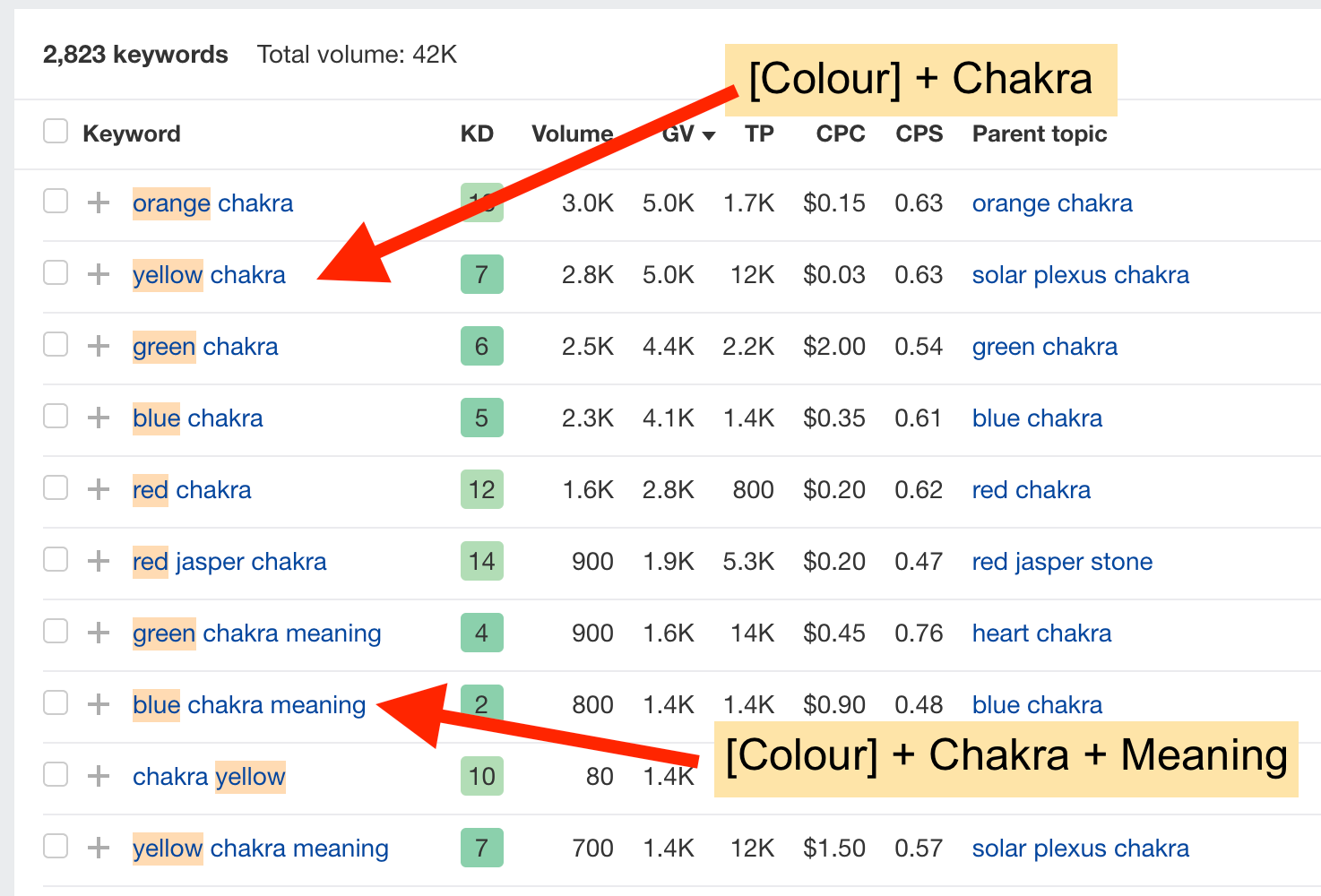 6. For each Chakra, there are patterns: "[X] chakra" | "[X] chakra colours" | "[X] chakra stones" | "[colour] chakra"
7. Pick a keyword pattern. Analyze the search results and identify similarities.
8. Make a template that every blog post follows. What title format? What subheadings? What FAQs?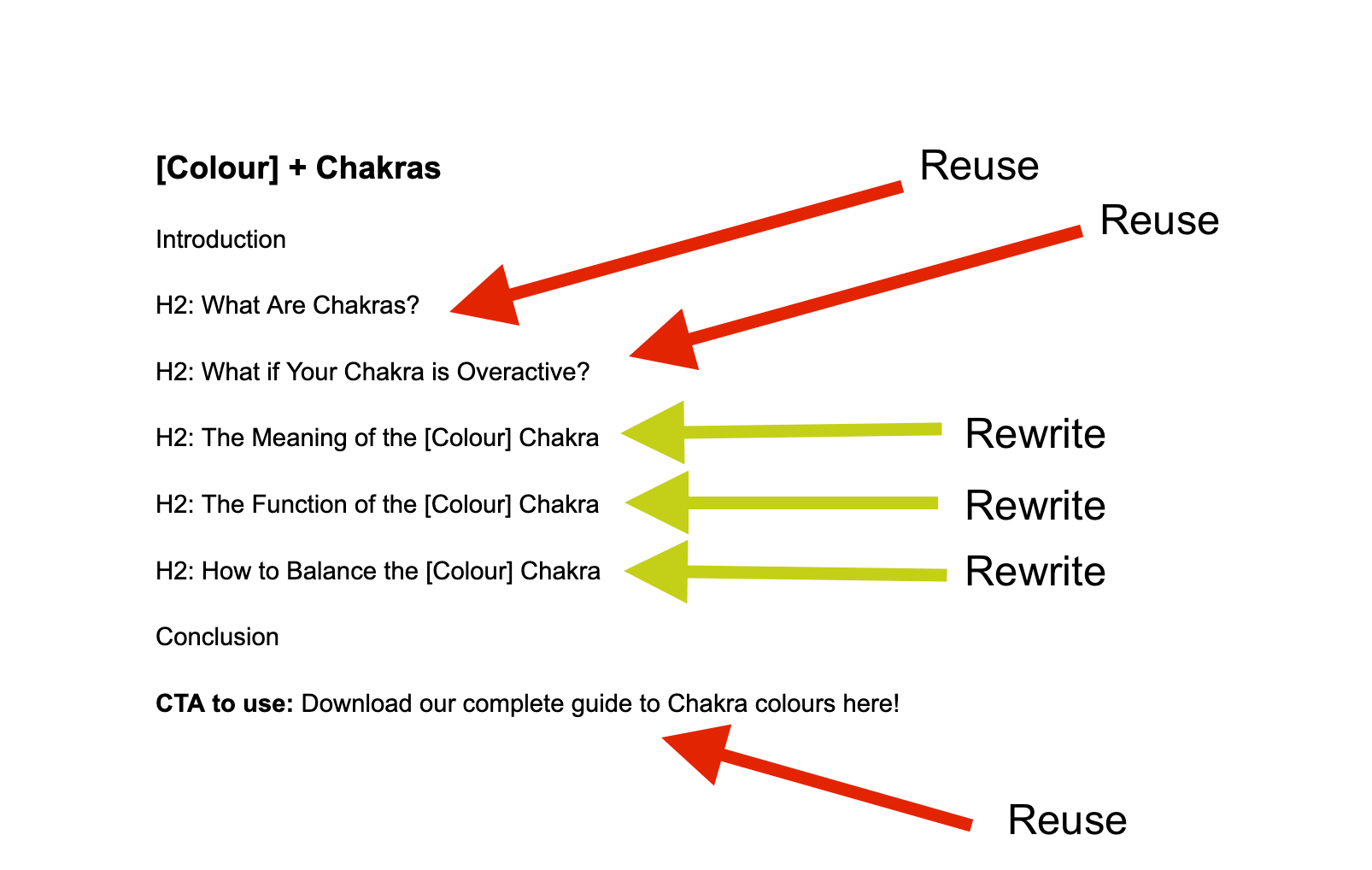 9. Reuse content—why rewrite a brand new introduction and conclusion every time? Just swap out the keyword. (Google does not care about duplicate content like this).
This allows you to efficiently write content. Rather than starting at square one for each article, you can reuse content, reduce thinking time, and recycle CTAs, images, and more.
In the podcast this week, Adam tells us how he built a spirituality blog on something called Mirror Hours. For example, 10:10, 11:11, 22:22, are all mirror hours. Each of these get +150,000 monthly search traffic.
Those are a niche topic with high traffic potential—and enough similarities that you can easily scale content production with a template.
🔥
Now THAT is worth a listen!
This section tells you about a killer soundbite from the latest How the F*ck episode and what we learned.
Adam and his team build a HUGE database of niche websites.
Now, they can simply filter their spreadsheet to find websites with:
Weak backlink profile
Tons of traffic
In this clip from the podcast, we hear him describe the process for a new spirituality blog (that now 5 months later gets 4.5K visitors a month).
This section highlights a powerful tip for growing traffic that you may have missed from previous case studies. It could be a quote or an experiment.
Last week on the podcast (and community), we focused on Aged Domains.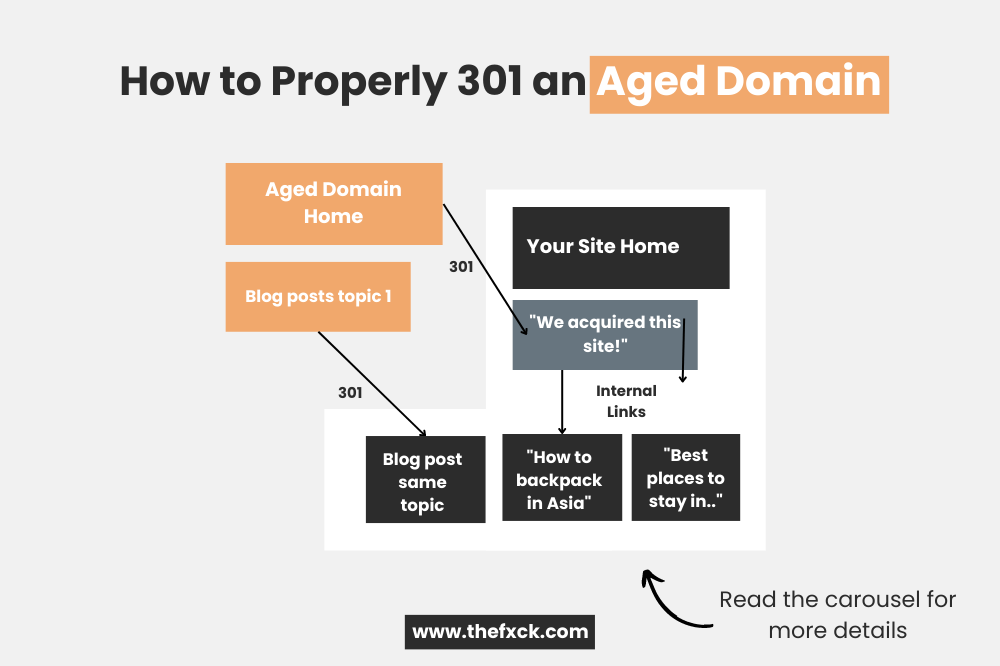 In the deep dive, we looked at domain evaluation criteria, and on my LinkedIn I explained how to properly 301 redirect one. Read that here.
---

The world's largest library of SEO inspiration? Soon to be.
Our case studies get into the trenches alongside those who were *actually* there when it happened. To reveal the full story of what's working in SEO right now.
Grab full access below to 25+ teardowns.