---
"I've built a thriving business JUST from this revenue-focused content plan sprint"—Brendan Hufford
Here's a challenge for you.
Imagine I'm the founder of a productivity software. We're sales-led, with a sales team to serve and a reasonably lengthy sales-cycle.
I've got some funding and now I want to use content and SEO to accelerate growth.
Where should I start?
This is the exact role play we covered in this week's episode.
My guest is the legendary SaaS SEO strategist, Brendan Hufford. He's worked with the likes of Dave Gerhardt to AngelList Ventures to ActiveCampaign.
In the episode, Brendan teaches us multiple content frameworks to use, as well as the right questions we should be asking before kicking off a new content strategy.
If there's one not to miss, this would be it.
This week, I've broken down the most impactful part of the episode below.
5 Step Revenue-Focused Content Framework for Early-Stage Startups
The episode culminates in a super useful content framework Brendan himself uses to win clients. Before we jump into the framework, here are two key points to bear in mind:
Before You Start Keyword Research
Before you actually sit down behind your favorite keyword research tool, you need to craft your offer and truly understand the value of what you're selling.
1. Figure out what your offer is
Brendan notes that often software companies don't fully understand what their offer is.
They see their offer as their software. But what your customer is buying from you is never just the technology. They want a solution to their problem.
"How about you actually figure out why people are trying to buy and then give them the things they need to be successful?" - Brendan Hufford, Episode 10
Crafting an offer is a matter of going deeper and figuring out how you can give your customers true value, and not just a tool to work with.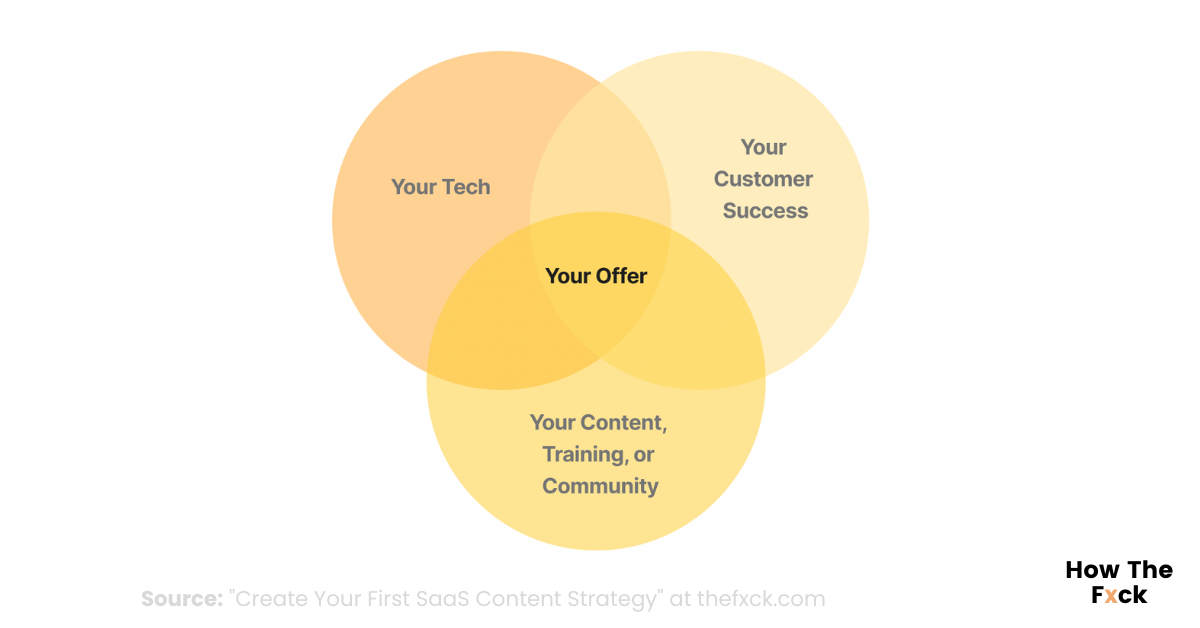 Here are three ideas of what could be in your offer stack: