A big thank you to our sponsors who keep the How the F*ck podcast free to the reader:
This week's newsletter is sponsored by uSERP. uSERP is a performance-driven SEO agency that helps you fuel your growth engine with high-authority links and press.
---
Remember that Monday.com case study I released?
Turned out to be a little divisive, huh? 😳
It tore right to the heart of the quality vs quantity debate in SEO.
I mean, they went from almost zero content to 1,000 articles in 1 year.
Which had people going "whaaaat...how is that possible...Couldn't it be done more efficiently?!"
You're subscribed to the How the F*ck newsletter, so you know that it is possible to build a quality content engine that can cope with scale.
From Hotjar to Userpilot, almost every week someone tells us how they built the right processes and documentation to have both speed and quality.
But this week on the podcast, I've got something special for you.
My very first case study follow-up.
Here's a bit of proof that the juice was worth the squeeze (for Monday, at least).
In part 1, you heard from Brad Smith, the agency owner who helped with Monday.com's content production.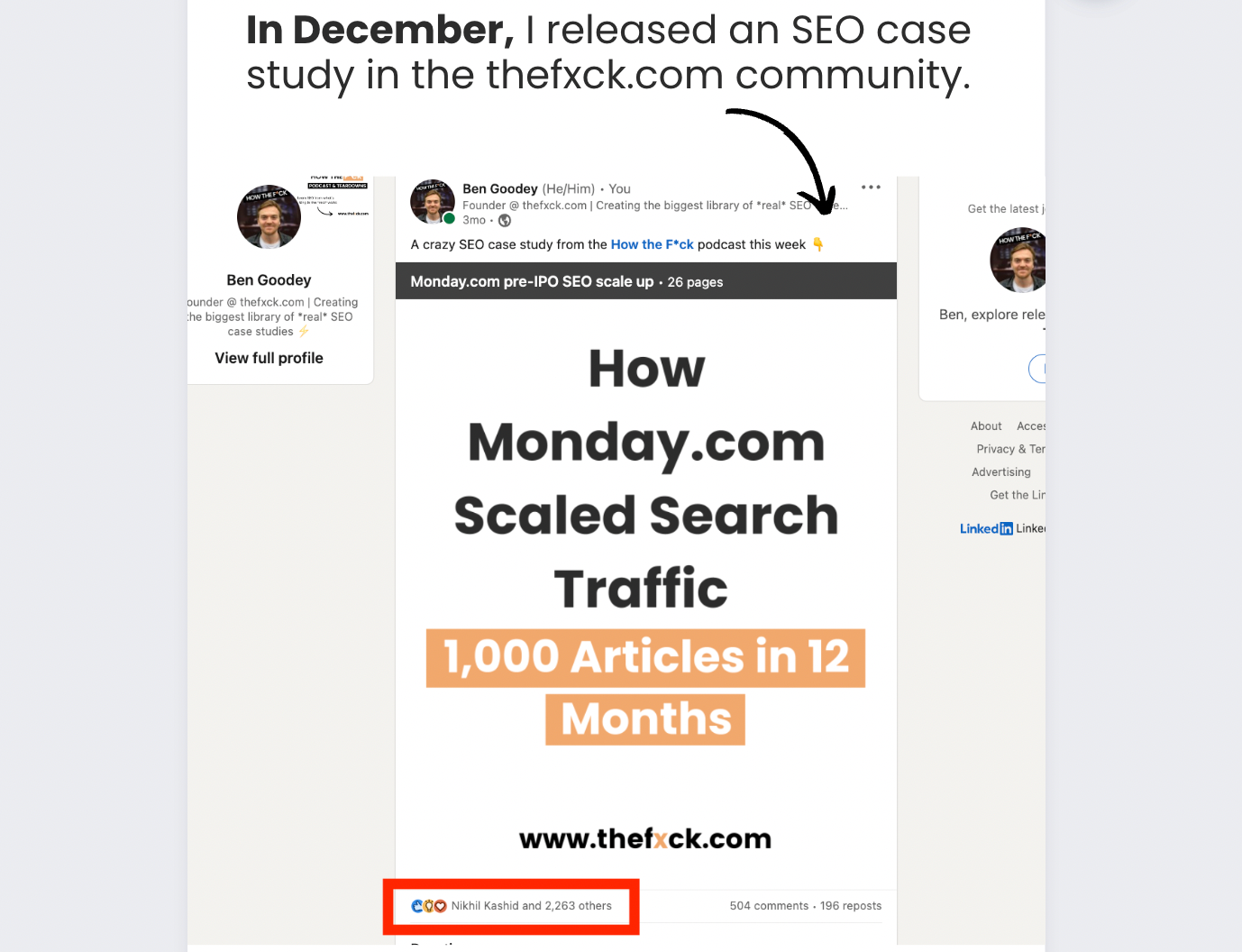 We got the operational side. The writers. The documentation. The process behind creating 100 articles in a month (and 1,000 that year).
In part 2, we hear from two Monday.com insiders: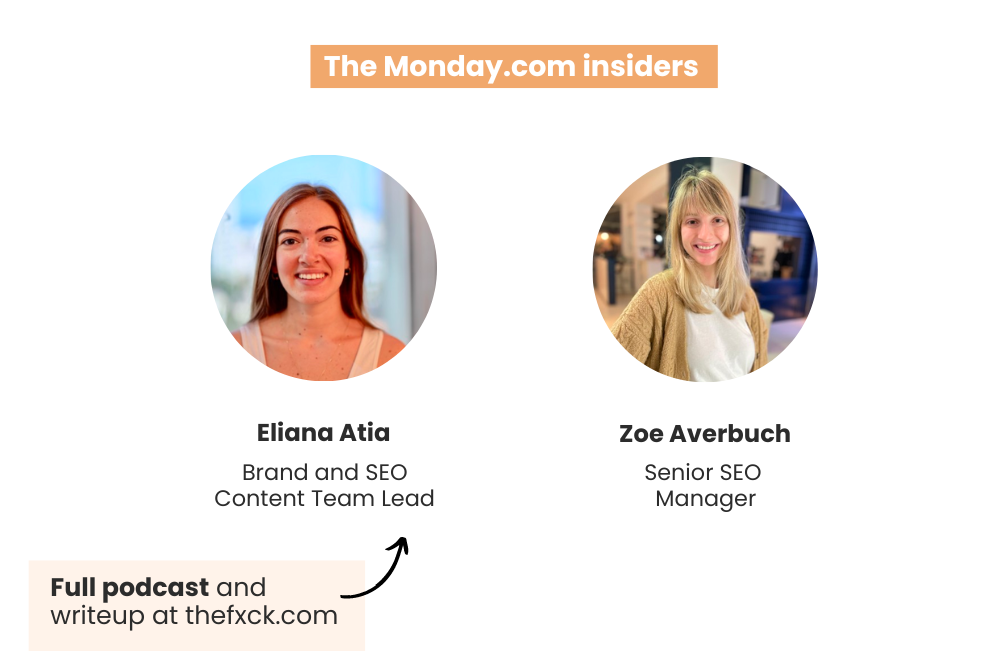 And we got the inside track on the strategy and how it's going now.
In this interview, expect to learn:
1/ From paid engine to SEO - A new venture for Monday
2/ How they chose keywords (it's pretty cool)
3/ How Monday approaches content creation (prioritization is key)
4/ Was the investment worth it?
5/ Tips for efficiency and costs
Here's a tiny teaser: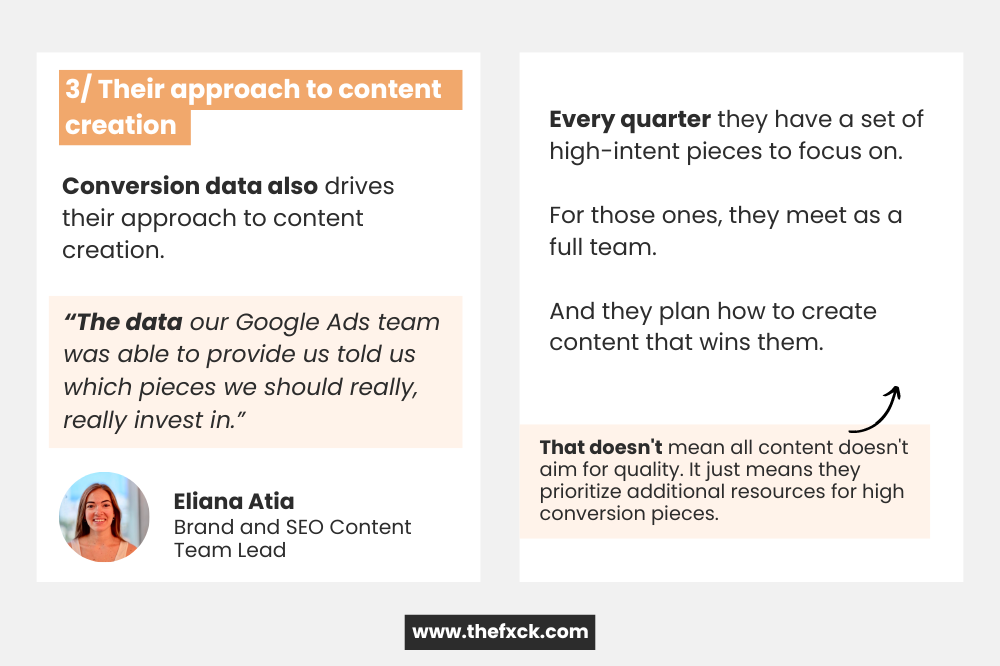 Want in?
You know what to do:
LinkedIn carousel - hit that like button friends!
Deep dive write-up (Premium-member exclusive)
Go forth and conquer,
Ben ✌️