Want to win your entire niche in search?
Everyone has that one topic or concept for which they most want to be known.
Ranking number one for that topic and all its subtopics is a great way to show off your expertise and make a splash in your space.
There are four components you need to get in place:
1. Your pillar article
This is your core article.
It focuses on the broader topic, the 'parent keyword'.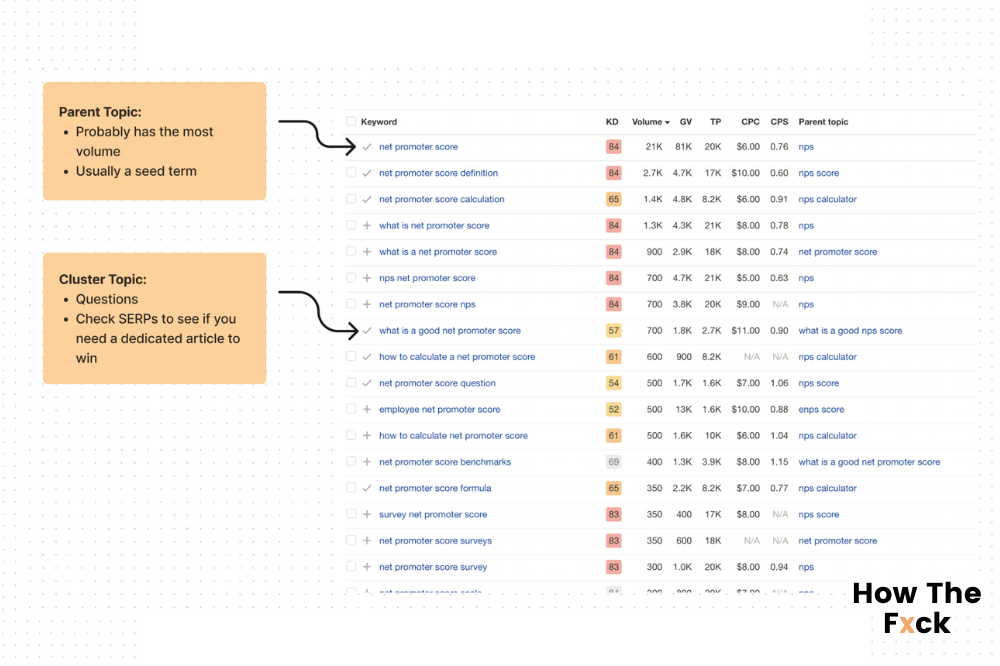 This is where you brain dump your best knowledge and show off how well you know the topic.
2. Your cluster articles
There could be 20-30 or more of these.
Like any great trusted resource, you tackle the topic from top to bottom and from left to right.
You teach Google that YOU are an authority on this topic by writing about it consistently and thoroughly.
Related Read: How to Find Bottom-of-Funnel Keywords (with Modifier List)
Related Read: How Topical Authority Helped Respona Grow 0 to ~100K Monthly Organic Visitors
3. Your internal links
You must link from your pillar article to your cluster articles. From your cluster articles to your pillar article. And all around.
With 30+ articles on the same topic, you'll naturally want to link between them.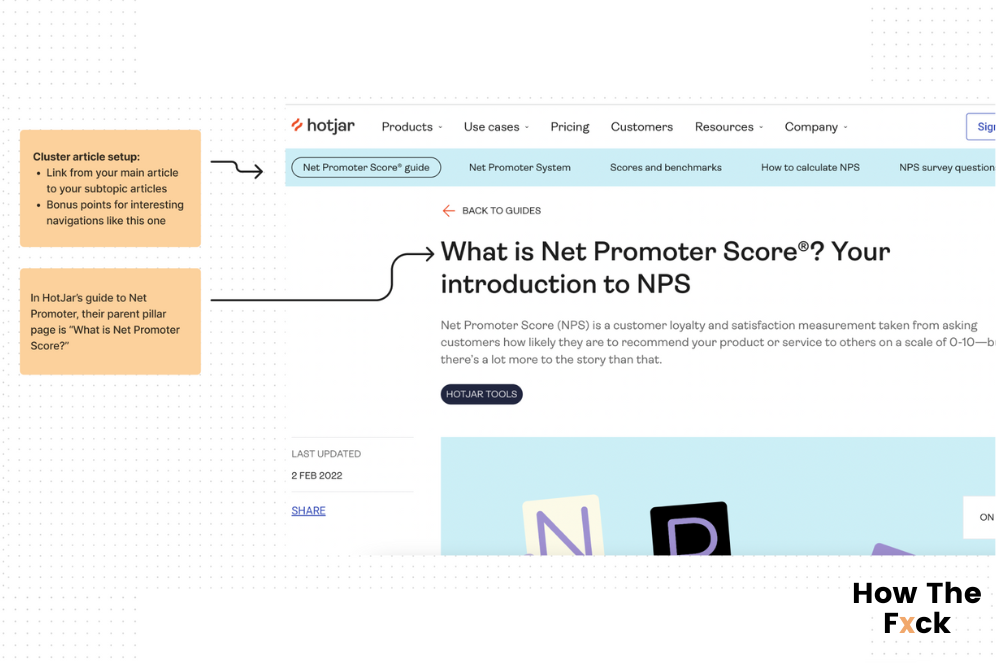 It helps with SEO, but importantly it helps your reader get deeper and deeper into your content.
Goals: Your reader never needs to leave your site to get all the education they might need.
4. Your external backlinks
External links are a signal that other websites think your content is valuable.
💣
Links work like real-world gossip

If an expert in a subject talks about you, it's 10x more valuable than Dan who works at Sainsbury's.

Prioritize links from:

👉 Experts in your niche

👉 Respected sources

This is how Google thinks.
Backlinks not really working for you? You could be getting screwed by your link builder.
Focus your energy on getting links from sites that are:
- Relevant: they're in your niche
- Authoritative: they're from highly respected sites (e.g. news)
One way to do this is with a unique PR story in your niche.
In this playbook, I shared a step-by-step guide to building links with a PR campaign.
Fery Kaszoni kindly shared the real email he used to win 100 backlinks in one weekend: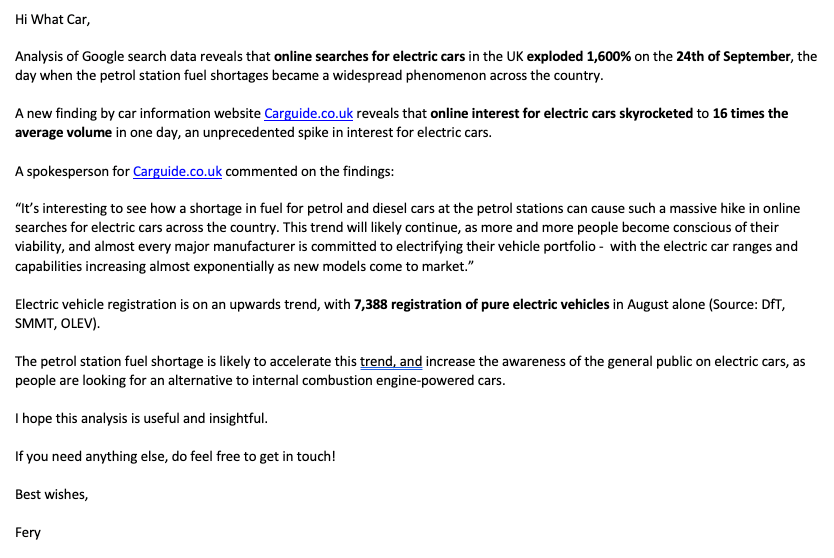 Alternatively, I recommend following this strategy:
List 20 leading blogs in your niche
Identify gaps in the content—what keywords haven't they covered that their competitors have?
Email their marketing or editorial team and offer to write it
Insert a backlink to your articles in the draft