Hey friends,
If you want to rank well in SEO, there are just some tasks you should NOT ignore.
Here are my top 10:
Task 1: Optimize high-traffic blog posts
Look at your top 10 blog posts by traffic:
Check it's up-to-date
Add additional keywords
Add a YouTube video
Add an expert quote
Test a new CTA
These are your SEO billboards. Keep them on message.
Recommend read/listen: How monday.com scaled 600% in 2 years (part 2)
Task 2: Publishing new content
If you've got <100 pages on your blog, publish more.
You need content to get data.
You need content to build authority.
You need content to improve reader experience.
But, don't sacrifice quality. Move as fast as you can without publishing tons of rubbish.
Recommend reads:
Task 3: Capture Search Visitors
99% of all visitors leave and never come back.
Capture your visitors
List all your blog posts with +300 visitors
Add a related resource for them to download
My favourite: A short email course on the same subject.
Task 4: Complete topic clusters
Got 10-20 blog posts covering different parts of a larger topic?
Look for areas of that topic you have missed. Write that blog.
Due to existing "topical authority" in this area:
Internal linking will be easier
The new blog will rank faster
Visitors can learn more
Recommend read: What is topical authority (and 5 case studies)
Task 5: Review competitor content
Underrated SEO technique: steal ideas from your competitors.
Every few months, assess:
What new content did they write?
What new backlinks did they earn?
If they make sense for you, do the same (but better).
Task 6: Update old content
Everyone in SEO knows:
The quickest win to boost search traffic is updating old content:
Look at Search Console
Find blogs ranking in positions 7-15
Optimize keywords, add additional content, and update info
Task 7: Add internal links
Internal links show Google you think a page is important.
If you ever publish a new blog:
Add links to relevant and important pages
Add links from old content to this new blog
You'll see a traffic uplift across old and new content.
Recommend read: Steal my internal link audit process
Task 8: Add schema markup
Schema markup helps Google better understand your pages.
Example: FAQ schema helps this page take more space in the SERPs ↓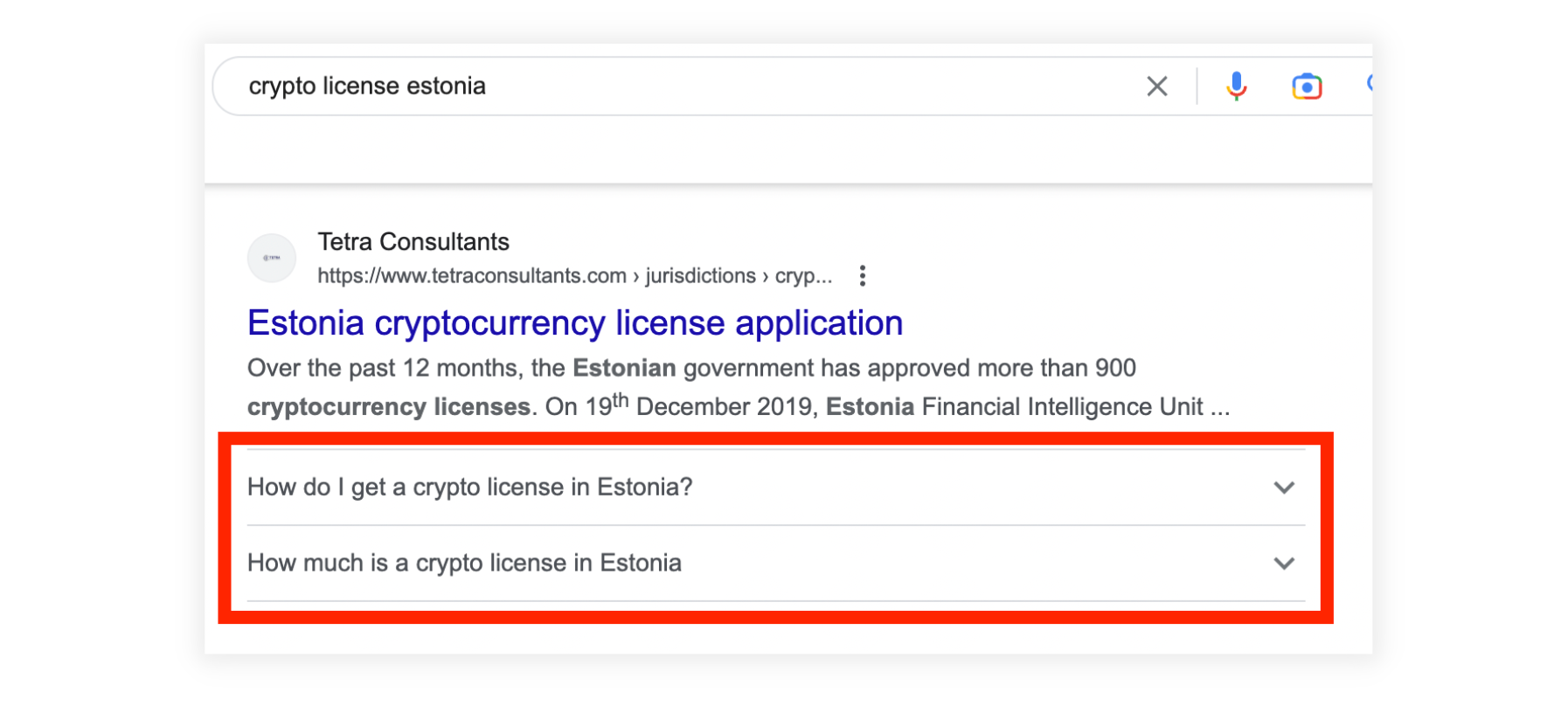 Task 9: Add E-E-A-T signals
Your domain needs to display experience, expertise, authority, and trust.
A huge part of that is earning backlinks from relevant, authoritative websites.
Content + Quality Links = Winning SEO.
Don't forget the "links" part of this.
(And also: don't forget authorship - who wrote something really matters)
Recommend read:
Task 10: Target full-funnel keywords
A healthy site has a mix of:
Pages designed to create demand
Pages designed to capture demand
Pages designed to win links
To create demand, focus on high-intent pain points (these are where your product can actually solve the problem the searcher is trying to solve).
To capture demand, focus on commercial keywords (best software, X alternatives).
To drive links, focus on buzzy topics and make them pop with examples and unique data.
Recommended reads:
—Benny
Build a Beast-Mode Content Operation
​1. The Scalable SEO Operation Package: Join 100s of SEOs & Content Leaders inside the Scale Package. This is a comprehensive guide, ops dashboard, and template library for building a scalable content operation that drives real revenue results. I've personally used this system to scale my latest client to 70,000 clicks/month in 5 months—in as little as 2 hours per week of management.
Use code: FRIENDS10 to get a 10% discount.
2. Become a How the F*ck Premium member: Join 253+ monthly members who enjoy access to 30+ of the most incredible SEO case studies (and regular new ones). We've heard the inside secrets behind successful growth stories like Hotjar, Typeform, and Monday, as well as incredible niche sites like Living Cozy and Retro Dodo. These stories are how you build a real search-first growth engine.