A welcome note. Housekeeping. And the guest lineup this season. (Oh, and the update checklist)
Please, please, come in, make yourself at home!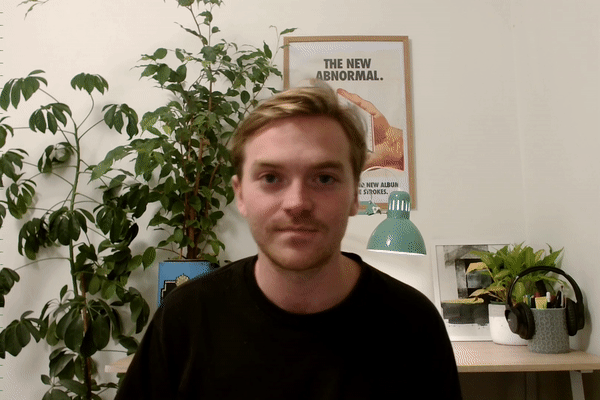 Welcome to How the F*ck 👋
My mission is to help you become a better search-first organic marketing strategist through absolutely 🔥 case studies, strategies, interviews, and templates.

What does "better" mean?

👉 Producing quality: Your content is engaging to the right audience.

👉 Producing results: Your content gets eyeballs + converts.

👉 Producing scale: You do both of the above with speed.

Quality content is the foundation of all organic marketing, that's why it's so important to learn how to get it right at scale.
Each week, expect a leading search expert to drop knowledge like it's hot.
We'll share their deepest secrets for content, SEO, and social success, so you can shortcut your journey to the top.
⚡
Definition: I use the term "search-first marketing strategist" a lot. I created this term because great SEO doesn't exist in isolation, it's a piece of the growth puzzle. Great SEOs go beyond traffic and think holistically about using search to grow revenue.
On this page:
Housekeeping (read it to get more out of this community)
Season 2 overview (read it to find out who the guests are)
Music suggestions (listen to have a little boogie today)
Housekeeping
What you'll need to know before getting started:
To access all member-only materials you need your email address.
If you're anything like me and have about 6 email addresses, make a note somewhere of which one you used to log in. It'll be the same one I email the newsletter to each week.
Where can I find all the content?
Contact me
Feel free to drop me an email at ben@thefxck.com or on LinkedIn (where I share daily tips).
Send me your questions and feedback—seriously, it's useful and never goes unnoticed.
Season Two Overview
You may have noticed that season 1 (the first 37 podcast episodes) is a little different from season 2.
That's because this is the SEO edition of How the F*ck.
As a startup marketer, I've seen a ton of repeatable revenue growth stem from investing in SEO.
Over time, it became my passion to understand how SEO can contribute to the core growth engine of a startup.
I've found that most marketers don't invest in SEO early enough, most invest in the wrong content types, and most SEO strategies fail to move the company's key KPIs.
I'm not convinced many people really know what they're doing with content and SEO.
This season is about to change that.
I've got a lot to share on this topic, and so do my expert interviewees—trust me, there's some strong experience in this season's guests.
👇
How the F*ck SEO Season Line Up:
Dimitris Drakatos (LIVE)
Fery Kaszoni (LIVE)
George Chasiotis (LIVE)
Kevin Indig (LIVE)
Maeva Cifuentes (LIVE)
Ryan Darani (LIVE)
Ryan Law (LIVE)
Edward Ford (LIVE)
Tim Hanson (LIVE)
Brendan Hufford (LIVE)
Brad Smith (LIVE)
Samantha North (LIVE)
Emilia Korczynska (LIVE)
Jakub Rudnik (LIVE)
Brandon Saltalamacchia (LIVE)
Sean Potter
Gordana Sretenovic
Rebekah Edwards
Andy Francos
Gaetano DiNardi
Jake Ward
Music suggestion (because why not?!)
Don't stress out today. Enjoy this incredible Tiny Desk and take it eeeeasy my lovely marketing friend.